~ e
mbassy of microterritories
, March 2022 – ongoing
... is a series of meetings / micro-exhibitions where artists
Natalia Peredvigina
and
Kirill Agafonov
present their works and personal
microterritories
that previously made up
Microterritory Gorod Ustinov
. As well they present artefacts of other authors and
microterritories
, offering the public discussion and joint artistic practice.
" In the face of a crisis at the level of international diplomacy we work at the level of interpersonal

microdiplomacy. We open an embassy of our own and close

microterritories interacting with new

microterritories

of people and places we meet. During a meeting / micro-exhibition we propose to share: what does support your life and constitute the symbolic land on which you base permanently or at the moment?
On March 10, 2022, we packed up and flew to Uzbekistan, fearing that Russia's borders would be closed and the government would announce a general mobilization under the Martial law. We understood that our future was under threat and the results of 14 years of life could be crossed out. The «diplomat» briefcase, produced in Ukraine in 1980, not only contained part of our artefacts, but also became a tool and a way to establish personal contact in a new environment. It also became an opportunity to represent what is important to us personally. We often took it with us to talk not mainly about politics and the national identity imposed on us, but more about what forms our and other personal lands, not allowing them to get out from under feet.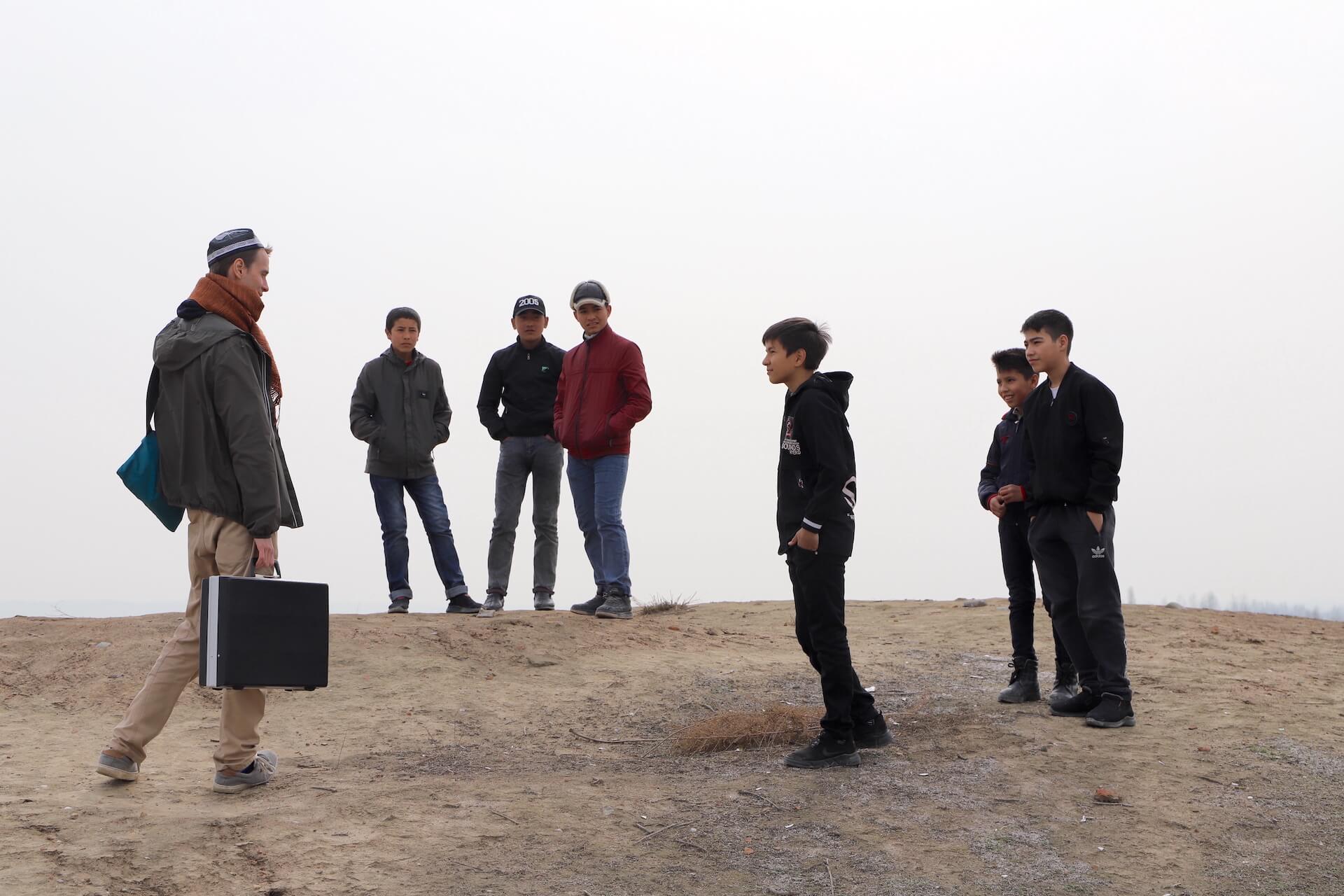 photo by Raya Doroshina
Two months later, in May, we arrived in Russia and continued to practice the embassy. We met with friends and colleagues and gradually expanded the circle of acquaintances and confidential communication. It has become important to engage in cultural practice without untimely visability. Now we are again outside of Russia and, as independent artists but together, we present the embassy of microterritories, thereby stitching the world. "

After Uzbekistan and Russia the

e

mbassy of microterritories

moved

to Switzerland, Germany and Sweden. It arrives at

The Observatory: Art and Life in Critical Zone at Södertälje Konsthall

on September 23, 2023 resulting more than eighteen months of its migration.