~ shame on you! on tour .5.5
/ Sep village, Udmurt Republic, July 12-18, 2021
. The village of Sep: Day 5


The fifth day of the workshop in Sep came to an end and it was summed up by the author's text Svetlana Maltseva, a journalist and member of the Sep Community, we give the text below:


" And again we have a studio day: rehearsals, recording, re-recording songs and stories of shame. Duplicates, endless listening and re-listening, mixing audio tracks, choosing the best options from the recorded material ...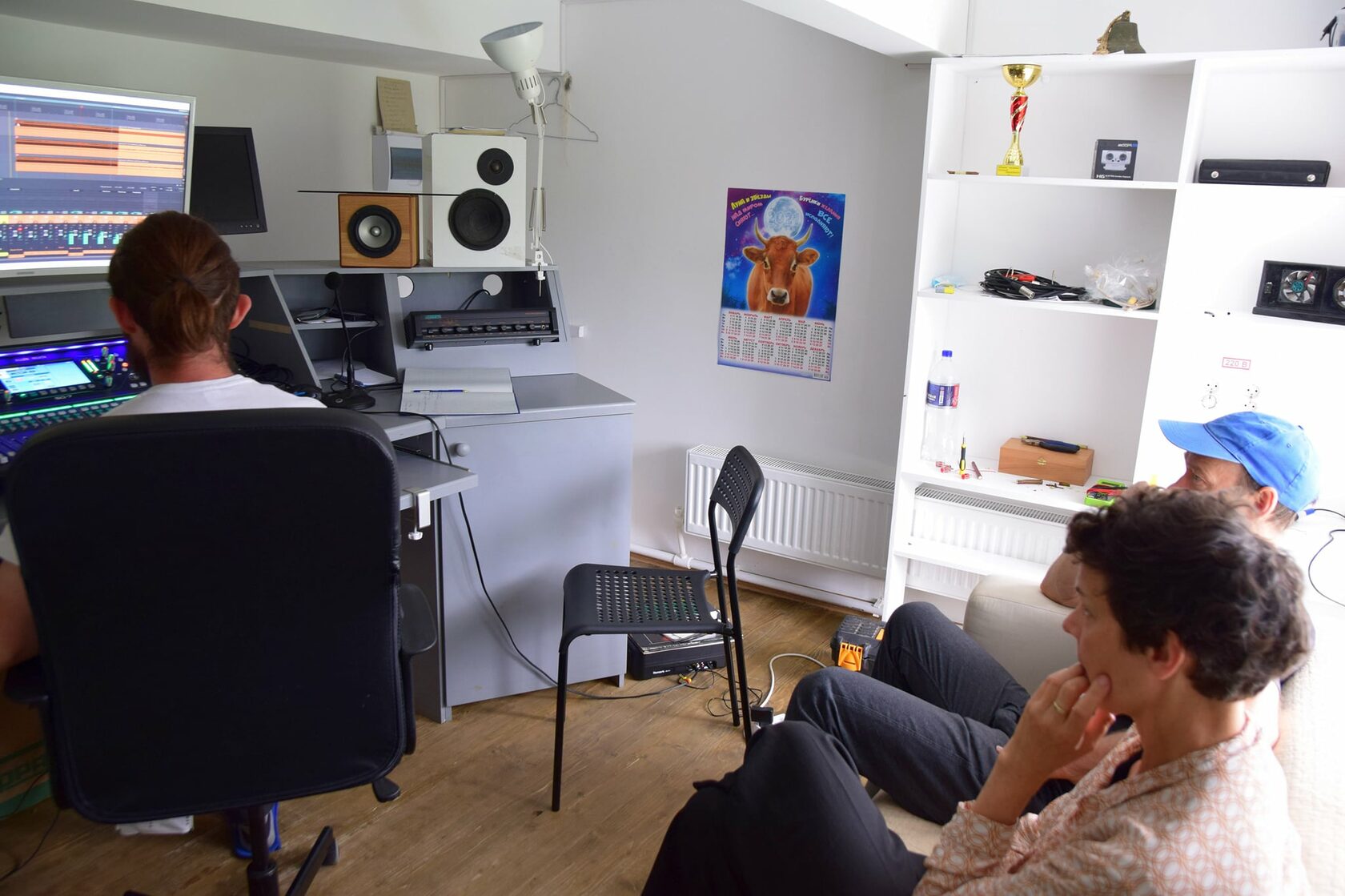 ... Discussions of sound engineer Nikita Gorshkov with the authors of the radio play Ilya Komarov and Trixa Arnold. The discussion is perhaps stormy: behind the soundproof doors of the studio you can't hear. The "rough work", which often takes much more time and effort...


... Members of the veterans' choir, together with Ilya, performed his song "I'm Going to Drink".

Ilya also sang for the Public Archive of the Traditional Culture of the North of Udmurtia his own version of the song "Tell me, for God's sake, where is the railway ...". At our fervent request! In our archive this is called "reproduced format". It turned out very cool! We will definitely post the song in our groups, but later.


Here is such an exchange of creativity: Switzerland - Udmurtia, Zurich - Sep. By the way! If someone follows the development of our project, then they may remember the Zurich-Sep video bridge, which took place almost three years ago at the Peoples' Museum of Disappeared Villages. It was the start of the Sep Community project, and then Kirill Agafonov and Natalya Peredvigina, our friends from Gorod Ustinov (at that time still a micro-art group) arranged such an online video acquaintance and communication of the Sep Community with their Swiss friends, artists and musicians. And Trixa Arnold was one of the participants in that video bridge! It turns out that she had already virtually visited Sep from Zurich several years ago, and now this is her second creative visit to Sep Community. I really want to think that together with Ilya they feel at ease and free here, like at home. In any case, the participants of the workshop – both those who work every day and those who come to read stories, record the sounds of the village, play noise instruments – all already perceive Trixa and Ilya as their close ones.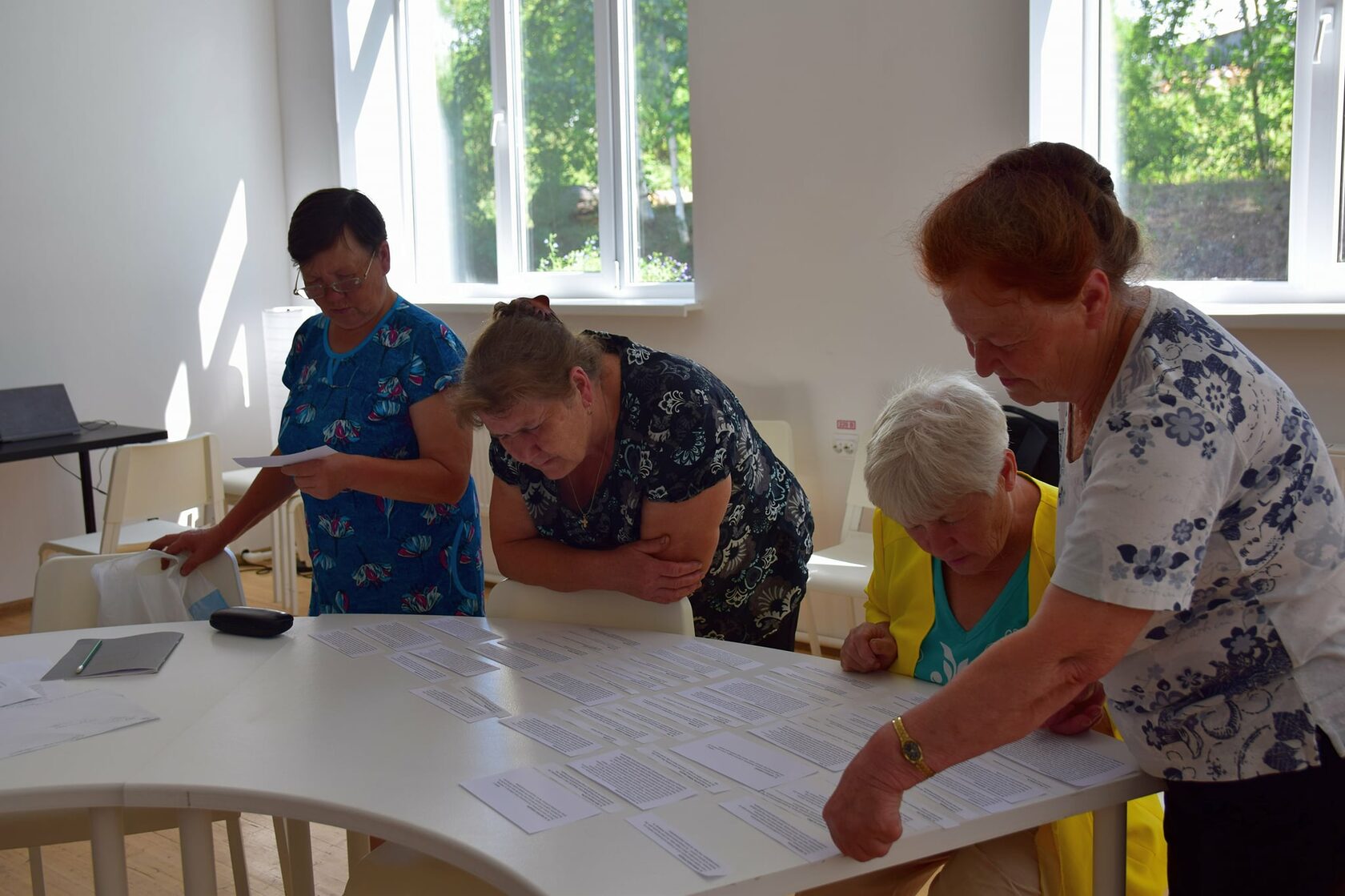 Svetlana Mikhailovna Perevozchikova, retired, former teacher of chemistry and biology, has been singing in the veterans' choir for many years, and she is among those who create the soundtrack for the play.

– I came to the workshop with noise instruments: I think, what is it, why?, – she shares her experiences. – I didn't understand anything! Then I learned that different sounds can be extracted from these instruments. And we even created the orchestra ourselves! And some songs are interesting, new... I liked the song about Curious Varvara. We can also sing this song in the choir of veterans. We'll think about it... And between the verses, you can do some movements, dances.

The new experience is also considered interesting by other active Sep veterans who performed another of his songs with Ilya today – Alevtina Grigoryevna Khokhryakova, Yulia Aleksandrovna Khokhryakova, Svetlana Aleksandrovna Tikhonova ... Svetlana Aleksandrovna has already participated in our projects! Do you remember the wonderful action "Letters from the Front-line", when for a month and a half we introduced you to the front-line letters of Semyon Ivanovich Tikhonov to his wife Klavdia Nikiforovna? Svetlana Alexandrovna is the daughter of Semyon Ivanovich's son, and the letters were kept in a treasured chest in their family.

Everyone who looked at the Sepsky TsSDK that day (well, or almost everyone!) Ilya and Trixa asked to read and write down in the studio several stories of shame that they had collected in Switzerland, Pakistan, Russia… And no one refused! And next to the exposition "Sepskiye bylichki" there is a "shame-phone" (Cloud of Shame), in which you can tell your story, one or another way connected with shame. There has not yet been a queue to the "shame-phone" – in fact, it is not so easy to talk about your shameful deeds. But ... It's not evening yet!

There are two more days of our workshop ahead – it looks like they will be purely studio and chamber. Although surprises are not ruled out. We are still in Sep, and here everything happens ... unpredictable!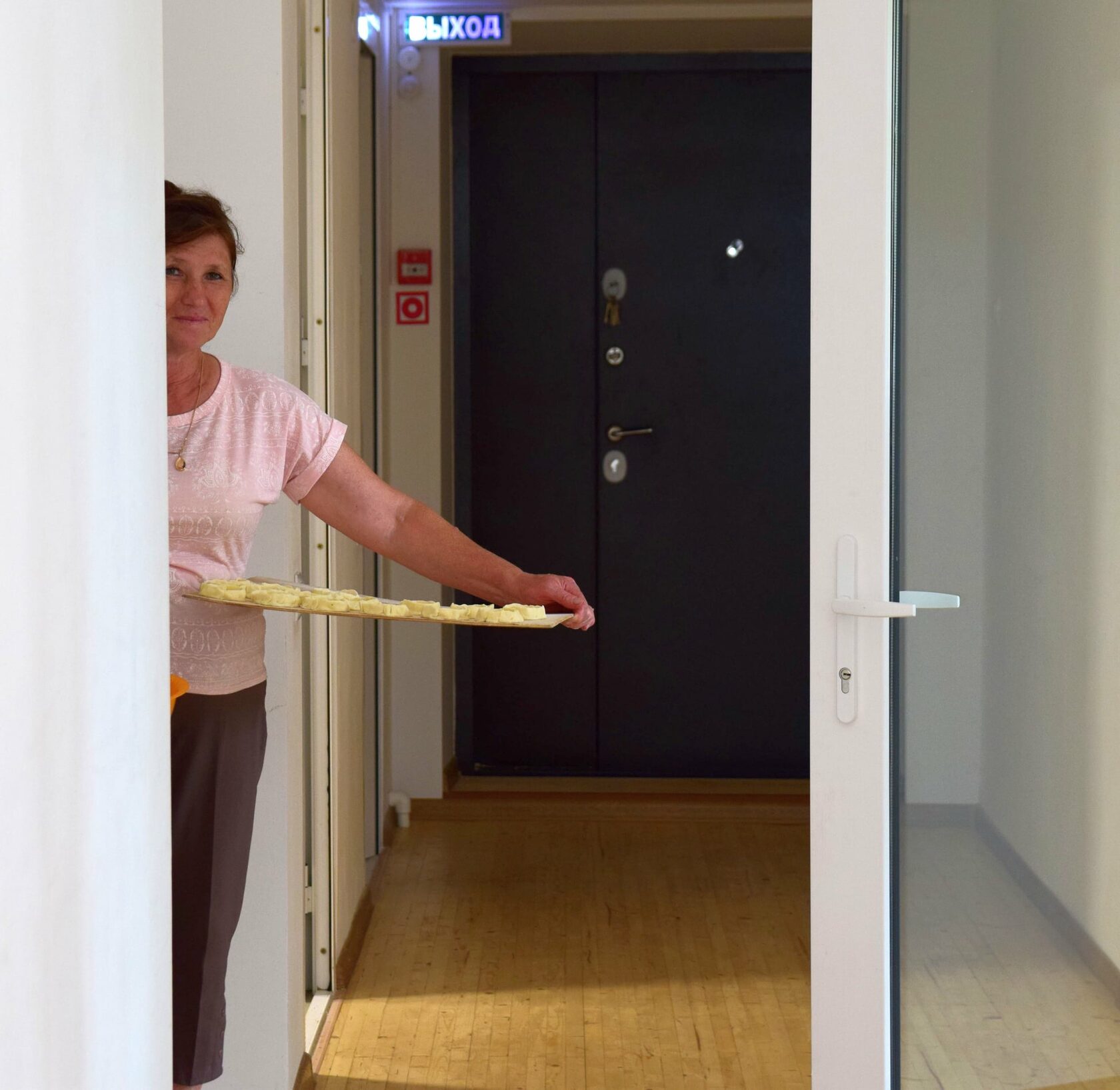 ... Meanwhile, the Sepsky club lives its daily life. The summer school camp ended today – the guys who participated in our noise orchestras and recorded the sounds of the street, just from the school camp. After drawings on the pavement, a festive dinner with "perepech" and "shanga", everyone was released – but it's not a fact that they won't come to the club that they love with all their heart, every day. "

Photo: Alexander Yuminov and Svetlana Maltseva
Source: Sep Community