~ shame on you! on tour .9
/ Moscow, July 27, 2021
. Moscow: Jerry Rubin Club


We publish the continuation of our tour diary. Ilya Komarov describes his performance at the Jerry Rubin Club in Moscow:


" Moscow, a difficult case. But how well it all started ... We arrived, Styopa (Stepan Ovchinnikov, the organizer of the performance in Moscow – approx.) met us, we settled in Shabolovka. Then we went for a walk, reached the Moscow river through the parks, looked at how the people flied along the embankment. The next day, on Monday, we agreed to visit Anna Igorevna Elchaninova, the mother of the deceased Sveta
. Actually, the whole trip to Moscow arose spontaneously, after we learned that Sveta had died of covid. She founded and ran the Jerry Rubin Club where we played back in the mid 90s and later in the early 2000s. She organized performances and a tour of Russia for us, so when an offer arose to play in this club, we gladly agreed.

We went for a walk around Moscow, walked all day, very tired, again overestimated our strength. We went to Khinkalnaya #1 in the Basmanny district and picked up some kind of infection there. The following night and day passed in agony. We already thought about canceling the performance, but we are very glad that we did not do this – everything went perfectly. About twenty people gathered, there was a very comfortable and intimate atmosphere. People opened up very quickly and we talked for two hours, listening to each other's stories and sharing thoughts about shame. Finally, we went to the pub, sat with Stepan and talked. Thanks to him for organizing this performance at the Jerry Rubin Club!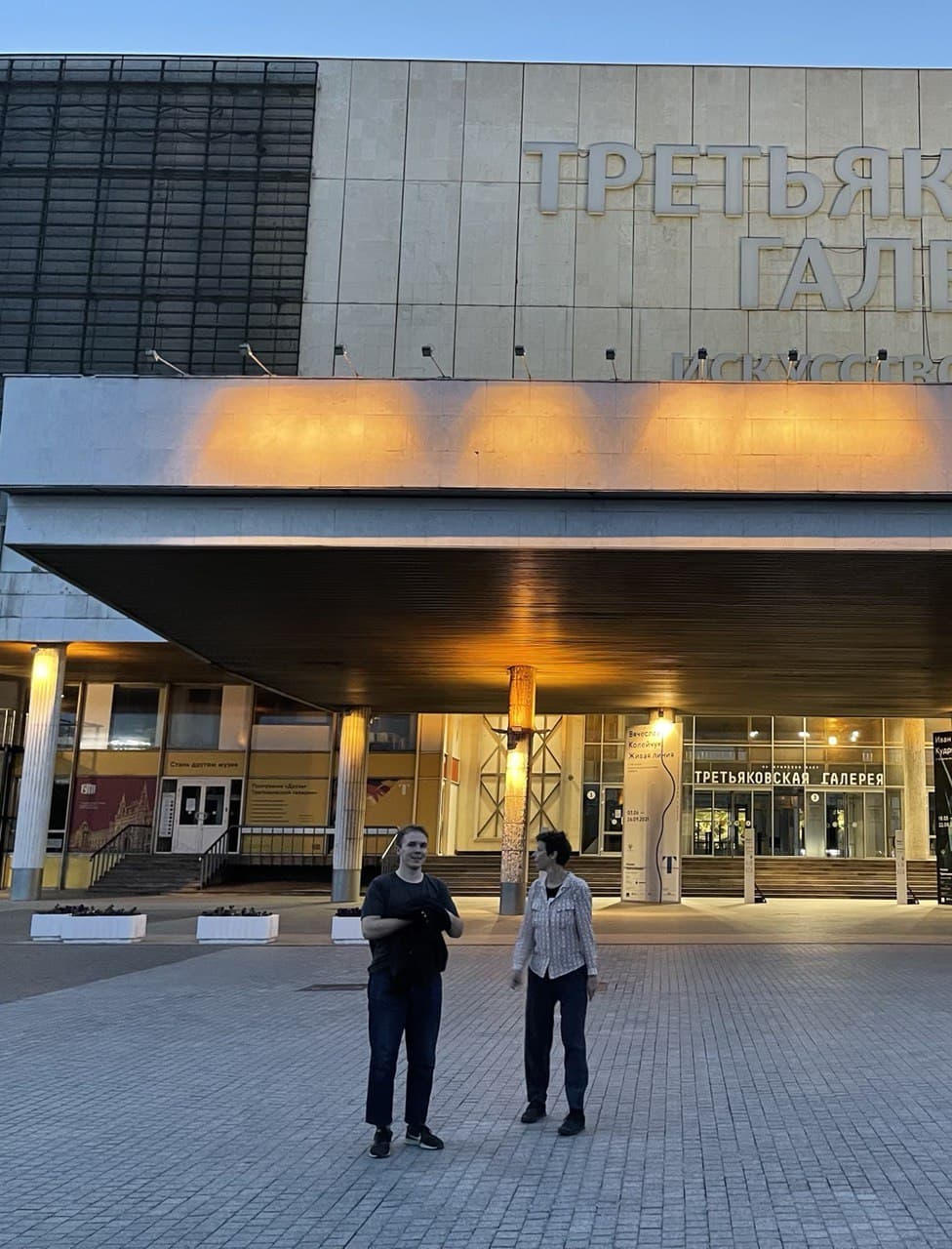 The next morning, Maya Danilevskaya came, a woman who was at the performance as a spectator. She asked me to answer a couple of questions. I gave an interview for a documentary film about contemporary art in Russia. And since the Microterritory Gorod Ustinov will be present in the context of this film, Maya interviewed us about our joint project and cooperation. After the interview, we booked a taxi and almost missed the train, but everything worked out! I am writing down this note from the train, we are going to Tula! "
. Jerry Rubin Club

The Jerry Rubin Club is a Moscow underground non-profit club, founded in 1992 by director Svetlana Elchaninova together with friends and to this day operating as a free creative platform in which interesting cultural and social projects are being implemented.

It regularly hosts concerts and exhibitions, workshops, as well as experimental open jam sessions, film premieres and meetings with directors, informal performances and balls, installations, readings and lectures on current social topics, vegetarian events and freemarkets. Interest studios (art studio, cinema club, acro-yoga school, vegetarian club, dance and theater studios, music groups and others) constantly operate in the club.